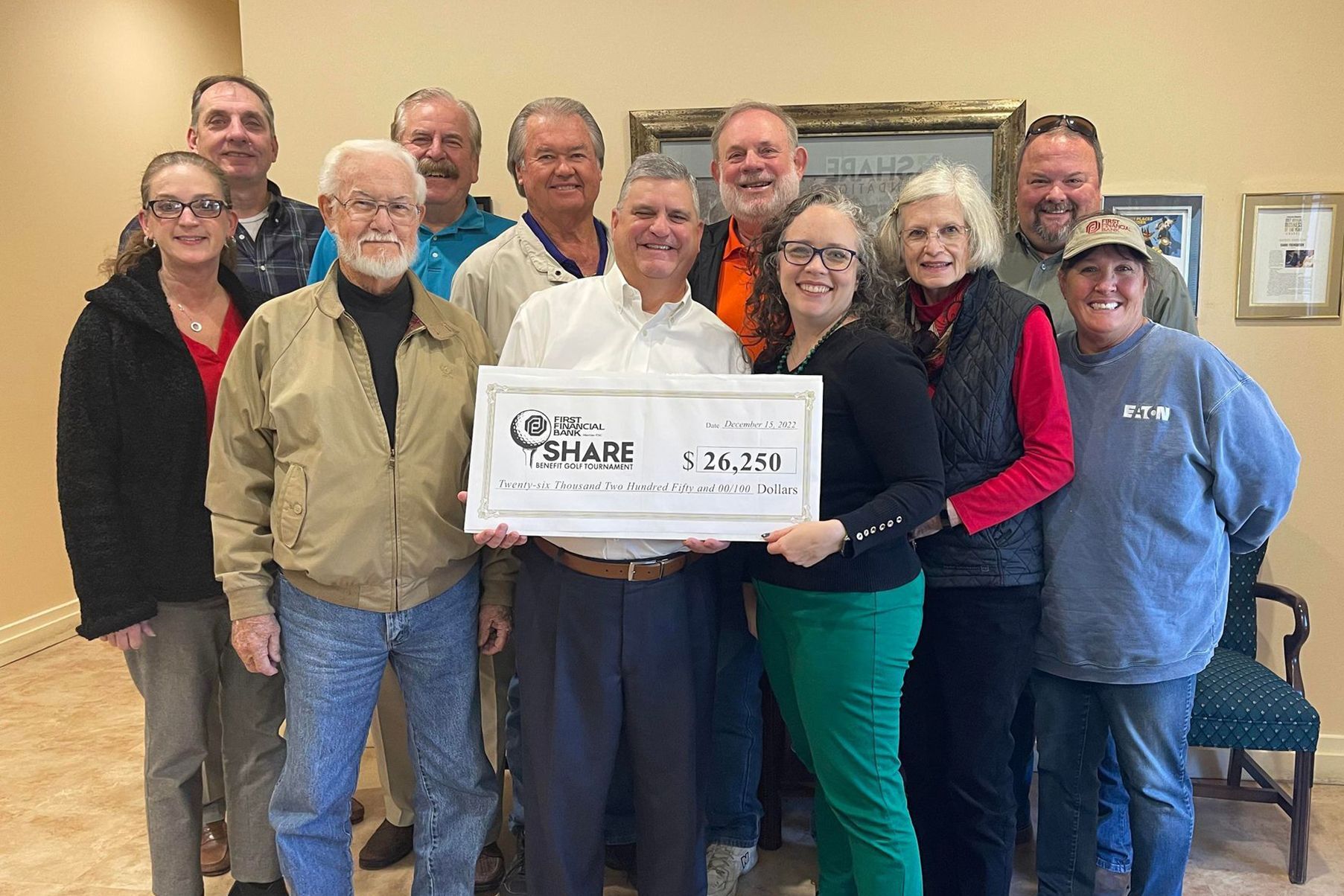 Members of the 2022 SHARE Benefit Golf Tournament Committee and a representative from First Financial Bank, the tournament Title Sponsor, gathered to announce the proceeds from the 29th Annual First Financial Bank/SHARE Foundation Benefit Golf Tournament. The 2022 Tournament raised $26,250 for SHARE Foundation, bringing the total amount raised to $1,142,013.60. Funds raised each year continue to remain local and used in Union County, Arkansas. The funds raised from the tournament will benefit SHARE Foundation's local agencies that dedicate their time on improving the health and well-being of those in our community. Those agencies are Chaplaincy Services at MCSA, eXtreme Youth Programs, Grants through our Violence Intervention Plan, HealthWorks Fitness Center, Interfaith Clinic, Life Touch Hospice, and Scholarships.
"The annual golf tournament is a fun community-wide event, and we are thankful each year that First Financial Bank agrees to return as the title sponsor," said Dr. Brian Jones, SHARE Foundation President/CEO. "We are happy this tournament helps raise funds for all of our agencies at SHARE Foundation, so we can serve many different people and work towards the vision to build a healthier community."
For information about SHARE Foundation or the FFB/SHARE Benefit Golf Tournament visit www.sharefoundation.com.