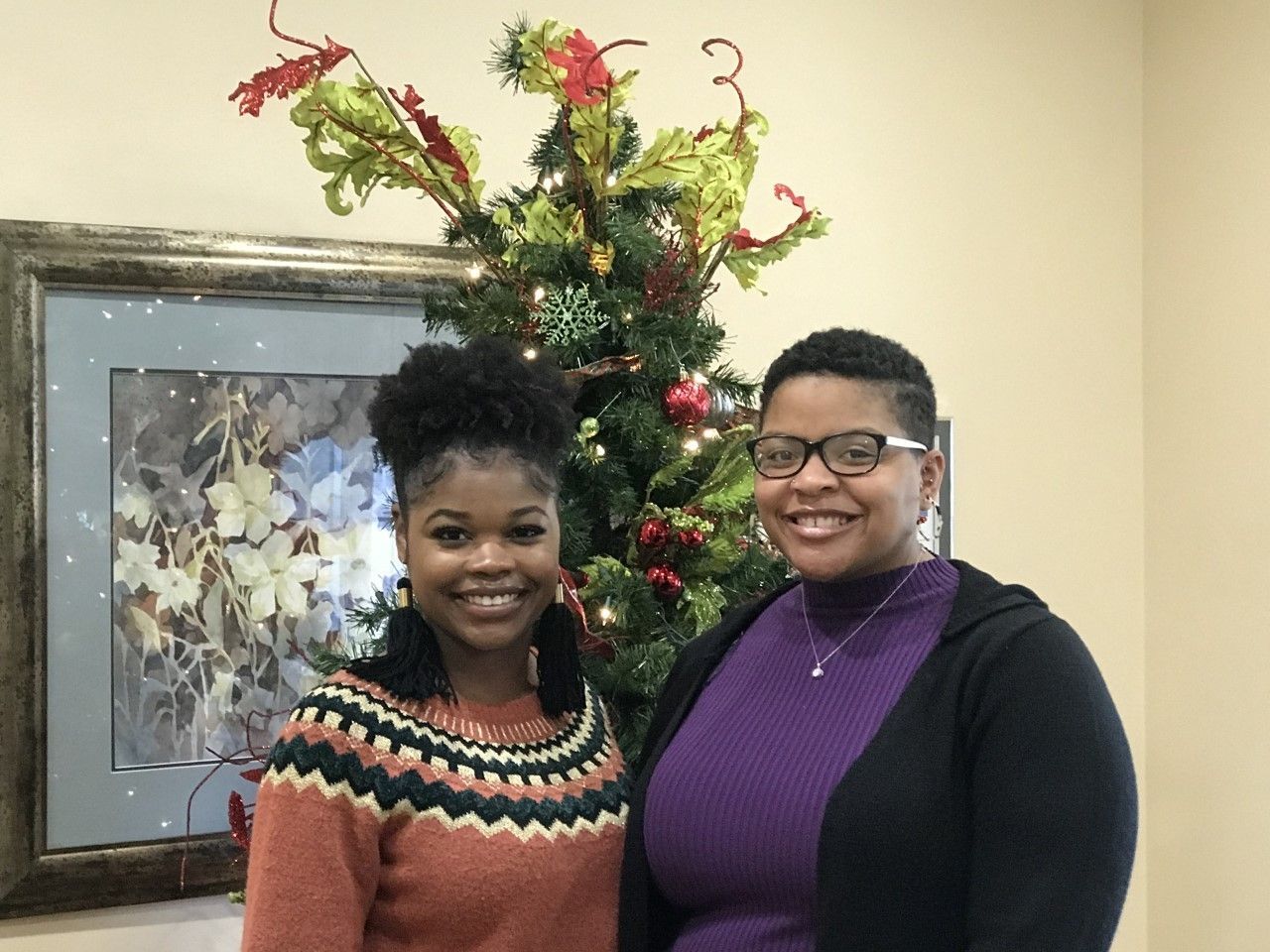 Two local AmeriCorps VISTAs, MaKenna Thomas and Chelsea Fagan, recently graduated from South Arkansas University with Bachelors of Arts in Public Health.  Both Thomas and Fagan volunteer full-time as AmeriCorps VISTAS at SHARE Foundation in El Dorado Arkansas since June 2020. SHARE Foundation recently recognized both for their recent graduation and amazing work and dedication to help alleviate poverty in Union County
VISTA is a program of the Corporation for National and Community Service, a federal agency that engages millions of Americans in service through national service programs such as AmeriCorps and Senior Corps and leading volunteer initiatives for the nation. The purpose of AmeriCorp VISTA is to strengthen and supplement efforts to both eliminate and lower poverty rates in the United States.
MaKenna Thomas's position is Violence Intervention Plan (VIP) VISTA. As the Violence Intervention Plan (VIP) VISTA, MaKenna has been working with VIP coalitions to ensure that adults and youth in Union County receive risk-reduction education, social and emotional support, and other vital resources that are pertinent to living a healthy lifestyle by reducing violence at a prevention level
Chelsea Fagan's position is the Health & Wellness VISTA.  Chelsea has helped patients in South Arkansas by securing low-cost resources for prescription and medical services, and building capacity for Interfaith Clinic's continuity of care model by creating a system to better manage patient-staff communications.
"I had the privilege of teaching both of these VISTAs in the public health department at Southern Arkansas University," says Dr. Brian Jones, SHARE Foundation President. "And we are so fortunate that they are serving as VISTAs with the SHARE Foundation. They are top-notch additions to the foundation."
Both Thomas and Fagan will continue their full-time national service position at SHARE Foundation through May 2020, completing a full year as an AmeriCorps Vista.
For more information about SHARE Foundation and its agencies, or the VISTA program, contact Jennifer Davis, Director of Resource Development and VISTA Project Coordinator at 870-881-9015.