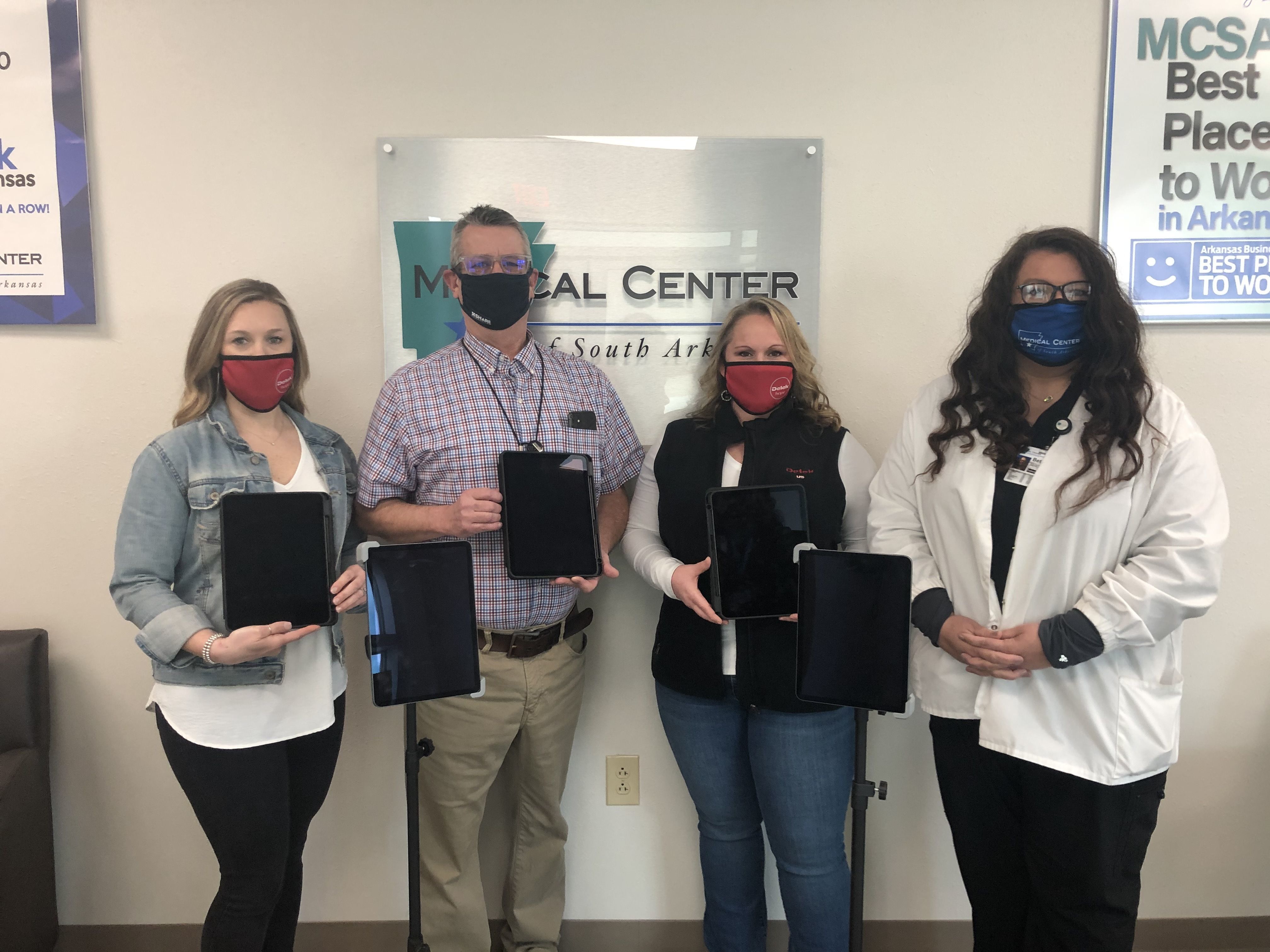 Chaplaincy Services, an agency of SHARE Foundation, recently received a grant from Delek Fund for Hope. The grant funds will go towards purchasing iPad and accessories for Chaplaincy Services at the Medical Center of South Arkansas (MCSA). This will help implement a Telehealth component to existing services.  Chaplaincy Services at MCSA currently provides spiritual care, emotional support, and crisis ministry to patients, their families, and MCSA employees. 
As seen nationwide, COVID-19 has impacted our community greatly with the most profound effect being on our healthcare system. One of the most significant ways patients have been affected is the isolation from family and friends once they are hospitalized with the virus. As of December 2020, MCSA sustained maximum capacity in the COVID-19 unit for two consecutive months. This continues to create extreme isolation and we believe that by implementing the use of iPad for patients and families, there would be a great benefit for all. Telehealth options such as iPad will allow our Chaplains to better communicate between families and patients with their healthcare team which includes MCSA nursing staff and physicians. "The ability of patients to access family, physicians, and caregivers decreases anxiety and promotes healing," says Beth Hamilton, Patient Experience Director at MCSA.

Chaplaincy Services Coordinator Steve Young says, "MCSA Chaplaincy is very thankful to have the opportunity to create connections with families and patients during these difficult times. Our heart's desire is to present comfort and we are grateful for Delek and this grant which will allow us to do that with the help of technology." 

Photo: L to R - Jill Templeton with Delek, Steve Young, Kristy Hayden-Delek, and Beth Hamilton, MCSA Patient Experience Champion with ipads and stands bought with the grant from Delek for Chaplaincy Services at MCSA.