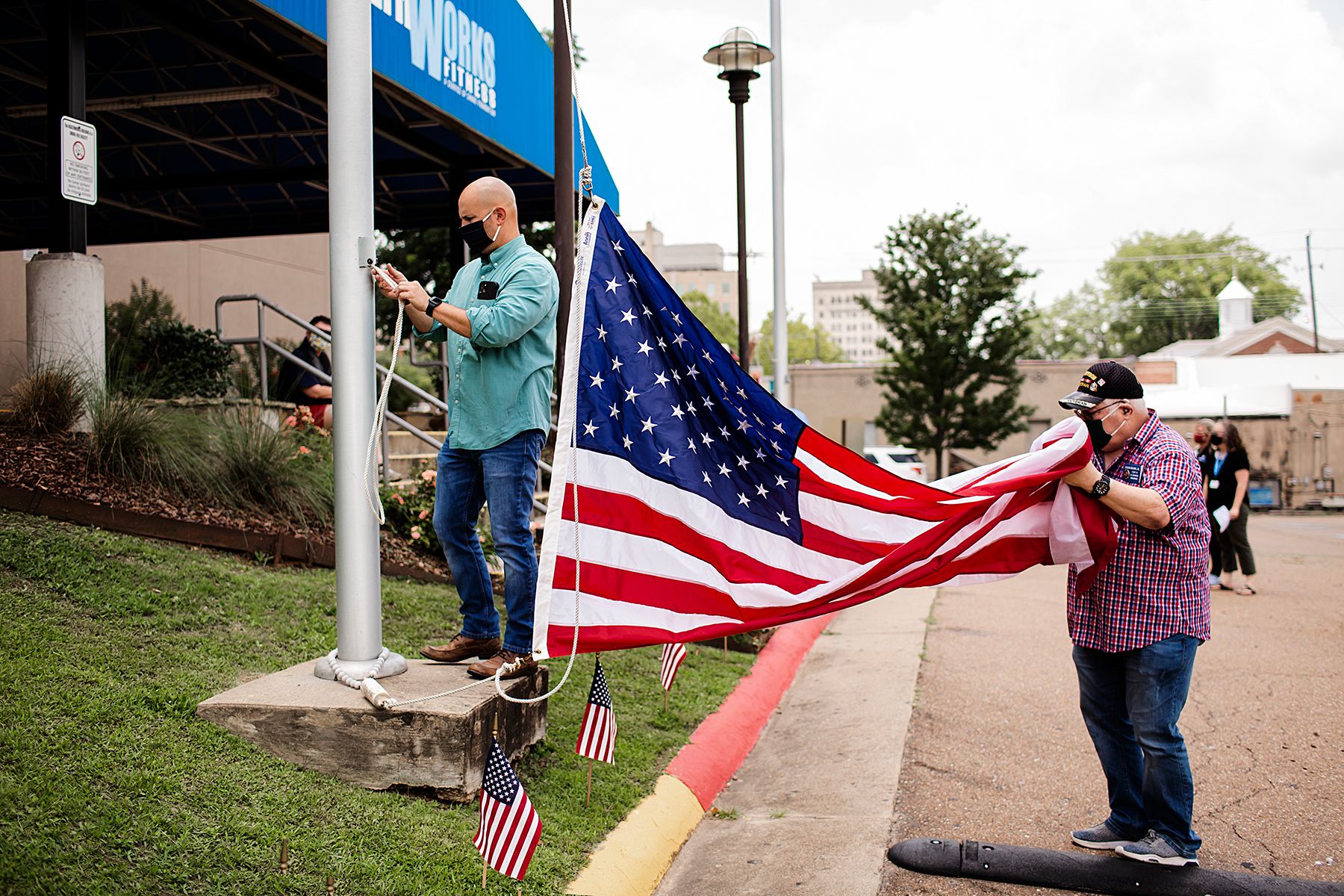 HealthWorks Fitness Center received two new flags on Thursday, July 2. Senator Trent Garner donated an Arkansas State Flag and Mary Foster, with WoodmenLife, donated an American flag. Both flags are now proudly displayed on the grounds of HealthWorks Fitness Center and were hung by Senator Garner and Veteran Edgar Brown, both HealthWorks members.
Senator Trent Garner represents Senate District 27. Senator Garner was a Special Forces Green Beret who served two tours in Afghanistan in support of Operation Enduring Freedom. Mr. Brown served in the Navy and the Arkansas Army National Guard. He served 15 months in Baghdad in support of Operation Enduring Freedom.
WoodmenLife is a nonprofit life insurance company established in 1890 with a mission to provide members financial security while making a difference in their community. WoodmenLife provides American and state flags to nonprofit, civic and youth groups, schools, churches and community centers.