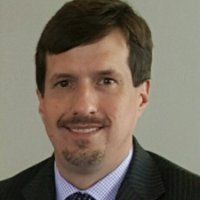 After a nationwide search, the Board of Directors of SHARE Foundation announces the hiring of Dr. Brian W. Jones for the position of President and Chief Executive Officer of SHARE Foundation, effective November 1st. He will succeed Linda Stringfellow who is retiring after 27 years of service.
"The SHARE Board is excited to have Brian Jones joining the SHARE Foundation Team as our new President and CEO," said Steve Cousins, Chairman of the Board. "Finding new leadership for such an important and diverse entity as SHARE was a difficult task, especially given that our retiring President, Linda Stringfellow, has done such a wonderful job of leading SHARE since it was first created. The Board is grateful to Steve Cossé for his inspired leadership in guiding the successful search that brought Brian to us.  Brian's extensive experience, proven leadership skills and heart for SHARE's mission will insure that SHARE will continue to be a source of hope, health, comfort and healing for those in need."
"The SHARE Foundation is a community treasure and so unique in its scope and mission," says Dr. Jones. "This foundation touches on so many areas that are important to me personally.  I am grateful for the dedication of Linda and her accomplishments with SHARE.  I am excited about working with the board, staff, and the community to further the health and well-being of greater El Dorado.  I look forward to establishing roots and getting to know the people of the area."
Dr. Jones has served as the Director of Hospice and Palliative Care for St. Elizabeth Healthcare in Edgewood, KY for the last five years.  He holds a B.S. degree from Freed-Hardeman University, an M.S. from Lubbock Christian University, a Graduate Certificate in Healthcare Administration from Des Moines University, and a Doctorate in Health Sciences from A.T. Still University Arizona School of Health Sciences in Mesa, Arizona.  He is also a Certified Hospice and Palliative Care Administrator (CHPCA).
Dr. Jones' commitment to community includes service on the board of directors at Mid-Western Children's Home, the Doctorate of Behavioral Health Advisory Council at Freed-Hardeman University, the St. Elizabeth Healthcare Foundation committee, and Rotary Club. Brian has previously served as a board member and development chair of the Center for Respite Care and currently serves on their advisory board.
Linda Stringfellow said, "It is my belief that Dr. Jones will bring to the work of SHARE his passion, energy and commitment to those less fortunate."
SHARE Foundation is a non-profit operating foundation in El Dorado, Arkansas. SHARE whose vision is Building a Healthier Community, has been championing community care in South Arkansas since its founding in 1996. With 175 employees and an annual operating budget of $9 million, it is a leading multi-agency provider of health and wellness services to thousands of people each year.  SHARE Foundation is comprised of seven agencies and programs, including: Life Touch Hospice, HealthWorks Fitness Center, Interfaith Clinic, Chaplaincy Services, PRIDE Youth Programs, a scholarship program, and a grant making program.