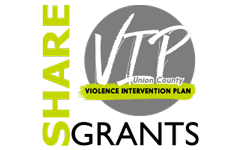 SHARE provides funding in the form of grants and strategic initiatives as yet another outreach into the community. From 1997 through January 2022, we have funded over $8.5 million to 94 different qualifying not-for-profit organizations for 522 grants providing programming in Union County.
In 1999 we partnered with numerous community leaders and organizations in a health needs assessment known as Project TOUCH – Tremendous Opportunities for Union County Health.  Participants representing 30 sectors across Union County identified 10 broadly defined elements of health and practical ways of addressing those needs.  That needs assessment was updated in 2004 and 2010.
In 2015 SHARE Foundation spearheaded a reassessment of community needs utilizing community forums and Union County surveys from UAMS, Centers for Disease Control, Robert Wood Johnson Foundation, and the Arkansas Department of Health to determine the latest trends.  Research shows out of 75 counties Union County improved in health outcomes from 59th to 44th and declined in health factors from 34th to 38th.  Significant areas of concern include the increased incidence of violent crime, along with substance abuse, obesity, sexually transmitted diseases, and chronic disease. 
In 2017, as a response to the concern over the increased incidence of violent crimes, SHARE worked in collaboration with over 200 community partners to develop the Union County Violence Intervention Plan (VIP). Six priority areas were identified and are the current preference areas of SHARE Foundation Grant Making.  Those areas are: mentoring, re-entry, neighborhood watches/clean neighborhoods, parenting/life skills, jobs & targeted education, and mental health/substance & drug abuse.