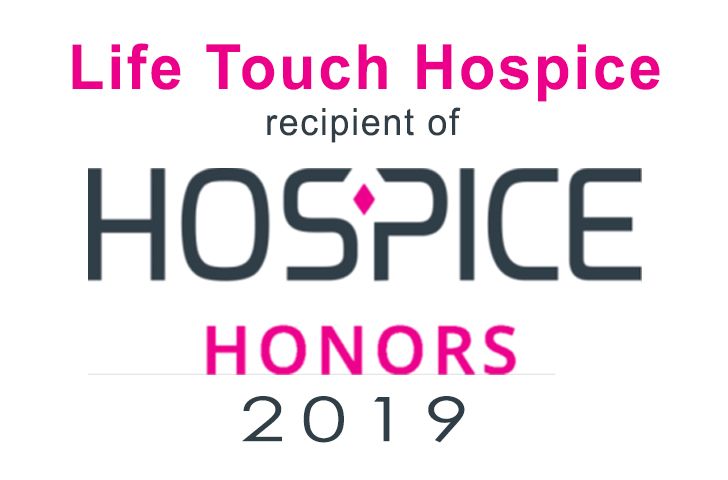 The Hospice Honors is a landmark compilation of hospices providing the best patient and caregiver experience. This prestigious annual review recognizes hospices that continuously provide the highest level of quality as measured from the caregiver's point of view. Life Touch Hospice is one of those recognized.
Hospice Honors acknowledges high performing agencies by reviewing performance of Hospice CAHPS quality measures. The awards are exclusive to hospices that have selected HEALTHCAREfirst as their hospice survey partner.
Award criteria were based on Hospice CAHPS survey results for the period of October 2017 through September 2018. HEALTHCAREfirst identified award recipients by evaluating hospices' performance on a set of 24 quality measures.
Individual hospice scores were totaled from all completed surveys for the evaluation period. The individual totals were then compared on a question-by-question basis to a national performance score calculated from all partnering hospices contained in HEALTHCAREfirst's Hospice CAHPS database.
When compared to the HEALTHCAREfirst's Hospice CAHPS database, Life Touch Hospice scored higher than the national average on more than 83% of quality measures. Life Touch is proud to be a recipient of HEALTHCAREfirst's 2019 Hospice Honors.
For more information and the complete list of recipients go to https://www.healthcarefirst.com/hospice-honors/.