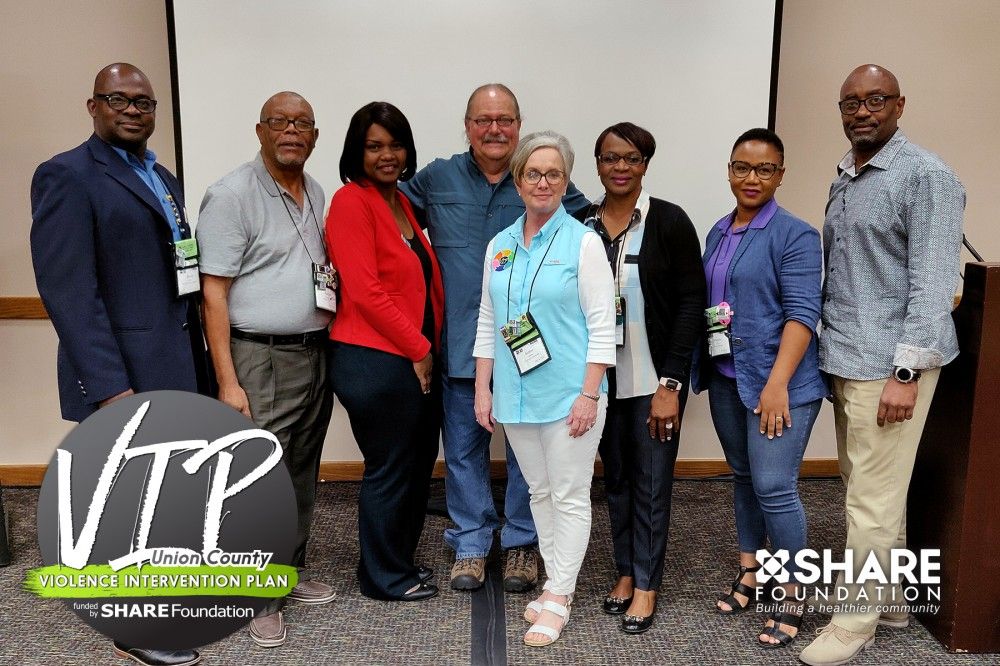 Debbie Watts, Vice President of Community Impact for SHARE Foundation and Robert Holt, Director of Healing Waters Outreach, were invited to present the Union County Violence Intervention Plan (VIP) at the annual Neighborhoods, USA (NUSA) conference in Palm Springs, CA this month.  NUSA is a national nonprofit committed to building, strengthening, networking and information-sharing to facilitate the development of partnerships for the ultimate goal of strengthening neighborhoods.

The VIP was developed by over 200 individuals in Union County for the purpose of proactively addressing root causes of violence.  The intent of the presentation was to show others how they too can develop a proactive plan that works for their neighborhood regardless of population size. Those in attendance were excited to be offered the VIP as a model they can replicate and adapt to their areas of need.  Mrs. Watts indicated it was exciting to be asked to present the VIP. "So many people in the community were involved in the creation of VIP and continue to be involved through active coalitions.  In this way their efforts will continue to be multiplied," said Watts.  "We want our work to be shared so others do not have to re-invent the wheel."  People from across the United Sates as well as a delegation from the Bahamas attended the VIP session and were excited to have something they could take back home and quickly adapt to fit their needs. 

To view the Union County Violence Intervention Plan visit www.sharefoundation.com or call Debbie Watts, VP of Community Impact, at SHARE Foundation to get involved 870-881-9015.

Photo: Debbie Watts, Robert Holt and a delegation from the Bahamas at the Neighborhoods USA Conference.