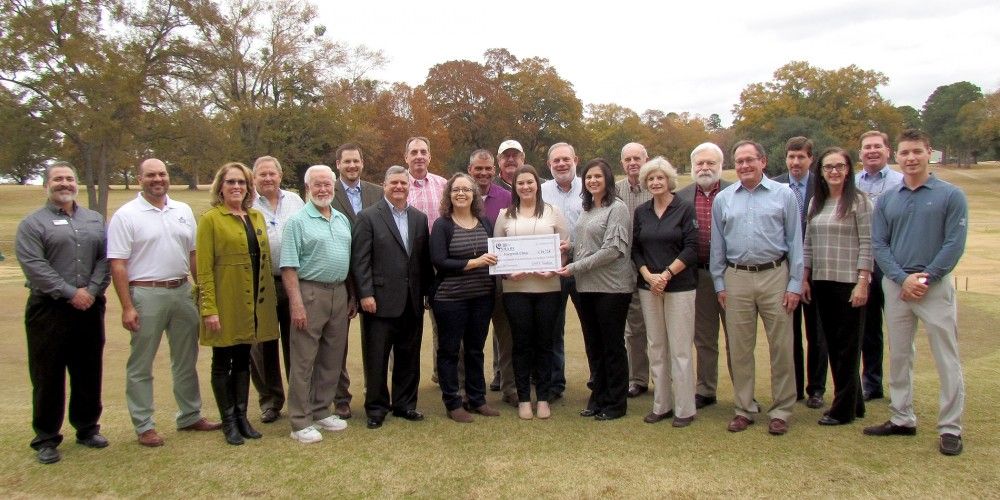 Members of the 2018 First Financial Bank/SHARE Benefit Golf Tournament Committee and representatives from First Financial Bank, the tournament Title Sponsor, gathered to present a check to Interfaith Clinic. The 2018 tournament and auction raised $39,725 for Interfaith Clinic, bringing the total amount raised from the annual event to $1,048,213. The funds raised each year stay in Union County to assist in providing medical and prescription assistance to the insured and under-insured population.
"Interfaith Clinic has been a part of this community for over 20 years, and although health care has evolved, Interfaith has remained consistent in providing medical care to an underserved population. This tournament helps to make these services possible." stated Jill Temple, Executive Director of Interfaith Clinic."We are blessed by our tournament sponsors, golfers and volunteers for their continued support each year."
For information on how to become a patient or volunteer of Interfaith Clinic, contact 870-864-8010 or visit www.facebook.com/interfaithclinic.  For information about the FFB/SHARE Benefit Golf Tournament visit www.sharefoundation.com.